<! -- Aisle 7 -->
Vitamin E May Protect the Aging Brain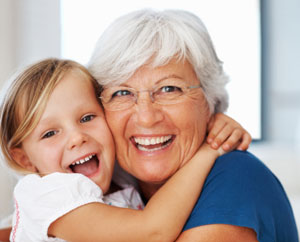 People who ate more foods with vitamin E were 25% less likely to develop dementia, including Alzheimer's
While some research suggests that
antioxidants
may protect against
cardiovascular disease
and some cancers, many people are also interested in hearing more about their specific anti-aging effects, which haven't been as well studied. Research in the
Archives of Neurology
suggests that people who eat high amounts of food rich in vitamin E may lower their long-term dementia risk by as much as 25%.
E associated with lower dementia risk
Oxidative stress, which is caused by free oxygen radicals, may cause increasing damage to cells and organs as a person ages and may contribute to the development of Alzheimer's disease. Because of this association, researchers interested in looking at antioxidants' potential in helping prevent dementia studied 5,395 seniors (55 years old and older) with no dementia. Participants filled out questionnaires about their dietary habits and were monitored for an average of ten years.
Results showed that people who ate higher amounts of foods with vitamin E were 25% less likely to develop dementia, including Alzheimer's disease, compared with those who ate the least amount of foods with dietary vitamin E. No associations were found between dietary vitamin C, beta carotene, or flavonoids and risk of dementia in this study.
The study researchers comment, "The brain is a site of high metabolic activity, which makes it vulnerable to oxidative damage, and slow accumulation of such damage over a lifetime may contribute to the development of dementia." They point out that vitamin E is a powerful fat-soluble antioxidant that may help protect against this occurence.
Facts about vitamin E
Antioxidants such as vitamin C, vitamin E, beta carotene, and flavonoids play an important role in our health. Here are some further facts about vitamin E:
Vitamin E actually refers to a number of compounds that are important for cell regulation and the immune system, and that have antioxidant and anti-inflammatory activity. Alpha-tocopherol and gamma-tocopherol are the main forms of vitamin E found in the body, and gamma-tocopherol is the main form of vitamin E in the US diet.
Vitamin E can provide the most benefit to a person's health when it is part of a healthy, balanced diet. Vitamin E is present in vegetable oils, nuts, seeds, whole grains, vegetables and some fruits, and in fortified foods such as cereal.
Before taking dietary supplements such as vitamin E, consult a doctor for advice about the benefits or potential risks. Ask your pharmacist (or look up in a science-based resource such as the Aisle7® database) whether or not the supplements you are taking may interact adversely with medications or other supplements.
(Arch Neurol 2010;67:819–25)

Jane Hart, MD, board-certified in internal medicine, serves in a variety of professional roles including consultant, journalist, and educator. Dr. Hart, a Clinical Instructor at Case Medical School in Cleveland, Ohio, writes extensively about health and wellness and a variety of other topics for nationally recognized organizations, websites, and print publications. Sought out for her expertise in the areas of integrative and preventive medicine, she is frequently quoted by national and local media. Dr. Hart is a professional lecturer for healthcare professionals, consumers, and youth and is a regular corporate speaker.

Copyright © 2021 TraceGains, Inc. All rights reserved.

<! -- Aisle 7 -->