<! -- Aisle 7 -->
Avoid the Caffeine Crash
6 foods that will give you energy throughout the day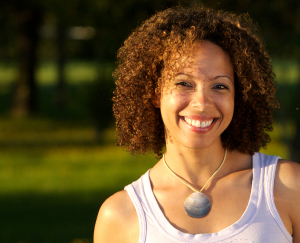 Sidestep the energy dive with snacks packed with fiber, complex carbohydrates, and lean, vegetable-based proteins
If coffee is a part of your morning routine, then the crash that follows the caffeine high is also part of your day. You can adeptly sidestep the energy dive by stocking your body's energy reserves with a snack packed with fiber, complex carbohydrates, and lean, vegetable-based proteins. Stick to whole foods over processed, low-sugar over high, and healthy fats in place of trans fats to sustain energy levels and help you stay alert.
Plan it and pack it
Make it easy on yourself to stay energized and healthy. Whether heading to the office or running to and fro at home, try putting together one of the following nutrient-dense snacks the night before or in the morning to tide you over:
Plain, low-fat yogurt
Sprinkle with dried fruit such as chopped papaya, pineapple, or mango or portable fresh fruit such as an apple or banana. Add flaxseeds for an additional shot of fiber and essential fatty acids.
Single-serving cheese
Think beyond your kid's string cheese to Muenster, sharp cheddar, or Monterey jack. Pair with a handful of whole-grain crackers or a whole-wheat tortilla.
Trail mix
Mix dried fruit—banana chips, apple rings, cherries, cranberries, or traditional raisins—with nuts such as walnuts, cashews, almonds, and a handful of seeds including pumpkin, sesame, and sunflower. Add a multigrain, high-fiber cereal and you have a "go-anywhere" trail mix that's high in fiber, protein, and iron.
Cooked soybeans (edemame)
Add a packet of instant, low-salt miso soup and you have a generous shot of soy protein and healthy, monounsaturated fats.
Protein dips
Black and white bean dips, or others such as hummus (chickpea spread), pair well with carrots or broccoli florets, tortilla chips, or whole-wheat pretzels for a protein punch.
Nut butter spreads
Almond, cashew, or peanut butter spread on fresh apples or firm pear slices combine fat, protein, and complex carbohydrates for an unbeatable trio. For a heftier snack, smooth nut butters on one-half of a whole-grain bagel or slice of bread.

Don't stop there

Expand your snack food repertoire to include grains from across the spectrum. Experiment with millet, wild rice, quinoa, barley, rye, or spelt. Do the same with vegetables and fruits, and try a new piece of produce every week for variety and nutritional complexity.

Your diet can't do it alone. Make your wholesome eating habits part of a healthy routine that includes eight hours of sleep per night, daily aerobic exercise, and moderate (if any) alcohol. If you crave caffeine, try less fermented teas such as green teas, which have less caffeine and, therefore, less crash.

Kathleen Finn is a freelance writer and marketing consultant in the natural health industry who loves to boost her energy supplies with nut butter on toast.

Copyright © 2021 TraceGains, Inc. All rights reserved.

<! -- Aisle 7 -->