<! -- Aisle 7 -->
Anti-Aging: Can Herbs Help?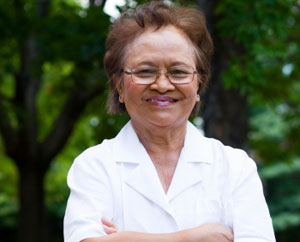 People receiving the herbal combination showed signs of increased antioxidant activity and reduced oxidation
Antioxidants are often celebrated as one key to slowing the aging process and keeping us young, because they protect against changes to cells caused by free radicals (oxidation). Many plants are abundant in different types of antioxidants, which is one reason nutritional guidelines emphasize the need for plenty of fruits and vegetables, including herbs. However, it is clear that current eating practices often don't provide everything we need, and in particular seniors are frequently at risk for nutrient deficiencies. Supplements may help bridge the nutritional gap, which makes a particular study on a certain herbal combination of interest, as the herbs were found to increase the overall antioxidant status in seniors.
Herbal support for seniors
The study, which was published in the Journal of Ethnopharmacology, included 89 people over age 60 with mild to moderate chronic health problems that are common to seniors, such as osteoarthritis, high blood pressure, and type 2 diabetes. They were randomly assigned to receive either an herbal combination or placebo for six months.
The herbal formula was made up of eight herbs, all widely used in Ayurvedic medicine: licorice (Glycyrrhiza glabra), turmeric (Curcuma longa), gotu kola (Centella asiatica), caper bush (Capparis spinosa), ashwagandha (Withania somnifera), shatavari (Asparagus racemosus),Terminalia chebula, and Terminalia arjuna.
The people receiving the herbal combination showed signs of increased antioxidant activity and reduced oxidation at the end of the trial. There were no changes in antioxidant status in the placebo group.
Antioxidants: the fountain of youth?
Although no one knows for sure whether taking this herbal formula could lead to better health and a longer life, the study's authors suggest that reversing the decline in antioxidant status that occurs with age might slow the aging process.
"The results showed [a] significant rejuvenation of the total antioxidant capacity…in the geriatric patients treated with the polyherbal formulation," they said. "Antioxidants are intimately involved in the prevention of cellular damage, the common pathway for cancer, aging, and a variety of diseases."
Slowing down aging
The results from this study begin to shed light on the ways that herbal combinations might promote better health. Below are a few plant antioxidants that have been studied for their effects on aging:
Curcumin: This antioxidant and anti-inflammatory plant chemical comes from turmeric, one of the herbs used in this study. Preliminary research suggests that curcumin might prevent heart disease and cancer, and reduce inflammation in people with arthritis.
Lutein: This common antioxidant is found in many fruits and vegetables, but highest amounts are found in green leafy vegetables. High lutein intake has been associated with lower risks of age-related macular degeneration and cataracts.
Lycopene: A red pigment found primarily in tomatoes, lycopene has been studied for its ability to prevent atherosclerosis and macular degeneration, and reduce cancer risk.
(J Ethnopharmacol 2011;134:429–33)

Maureen Williams, ND, received her bachelor's degree from the University of Pennsylvania and her Doctorate of Naturopathic Medicine from Bastyr University in Seattle, WA. She has a private practice on Cortes Island in British Columbia, Canada, and has done extensive work with traditional herbal medicine in Guatemala and Honduras. Dr. Williams is a regular contributor to TraceGains Newswire.

Copyright © 2021 TraceGains, Inc. All rights reserved.

<! -- Aisle 7 -->